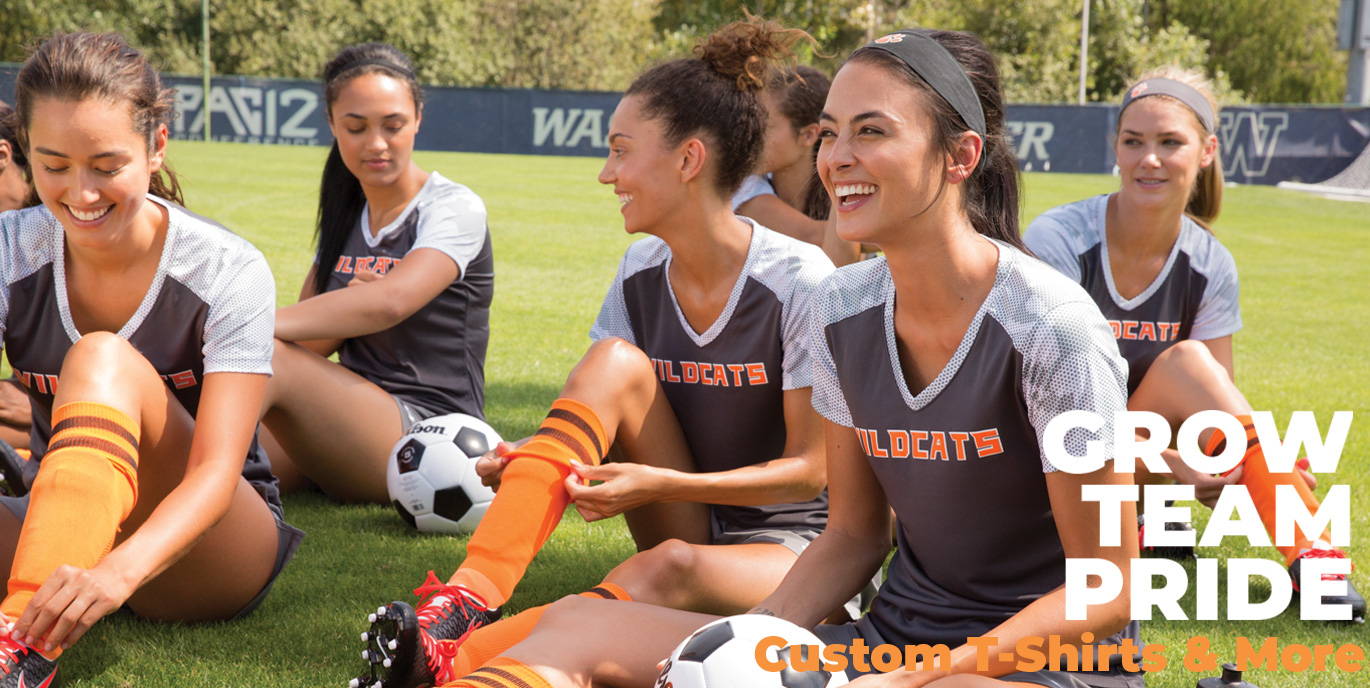 Heat Transfer Vinyl Colors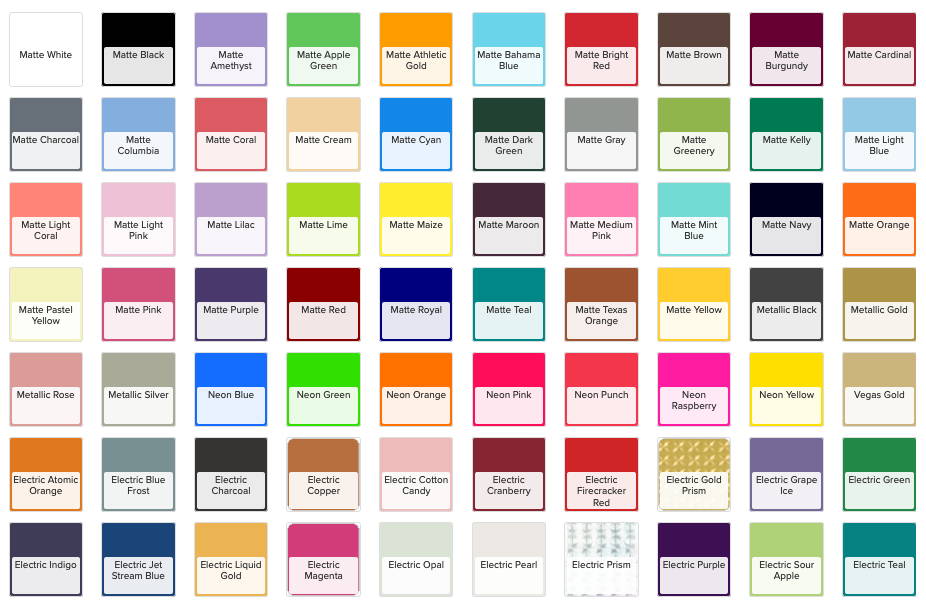 Material/Fabric Compatibility for Heat Transfer Vinyl

MATERIAL/FABRIC COMPATIBILITY

100% Cotton | 100% Polyester | 100% Preshrunk Cotton | Cotton/Poly Blends | Lycra®/Spandex Blends

Machine wash inside-out using mild detergent.Do not use bleach. Dry at a normal dryer setting on household machines. Do not dry clean.

The best material for T-shirts.Ideal for application onto lightweight cotton, it's thin composition and soft hand make it great for personalizing fashion apparel.

Screen Printing Stock Colors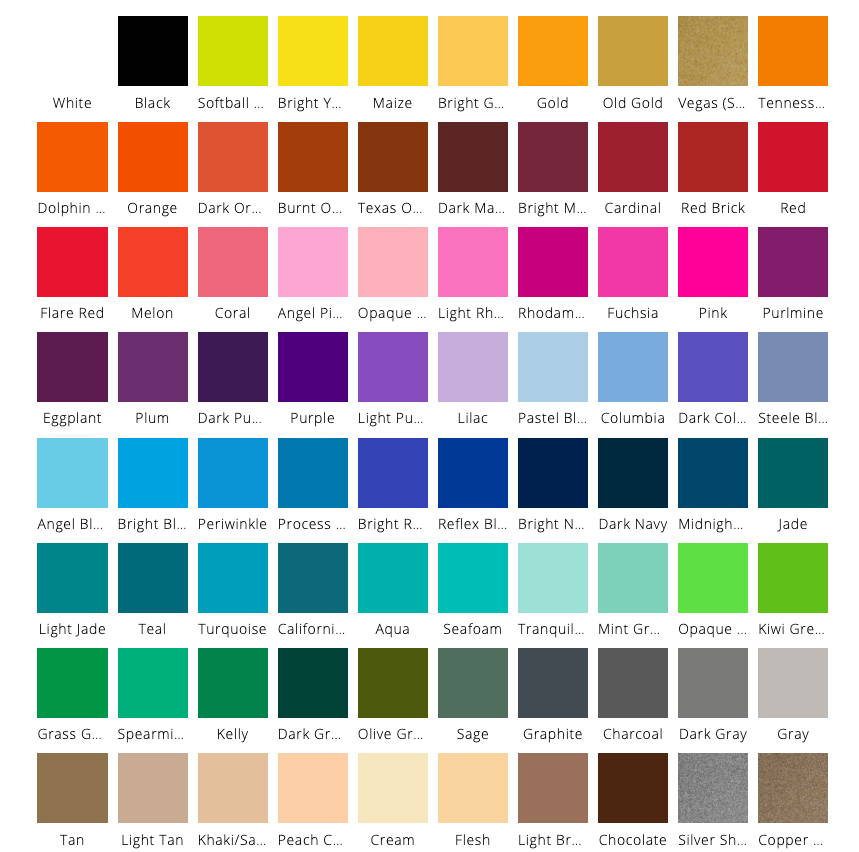 Material/Fabric Compatibility for Screen Printing

MATERIAL/FABRIC COMPATIBILITY

100% Cotton | Most 100% polyester | Mesh | Cotton/Poly Blends | Lycra®/Spandex Blends

Machine wash inside-out using mild detergent.Do not use bleach. Dry at a normal dryer setting on household machines. Do not dry clean.

Offers superior opacity on light and dark fabrics | Our most versatile printing option, can be applied to a multitude of fabrics | Most cost effective and ideal method for large runs




Great versatile option for large runs